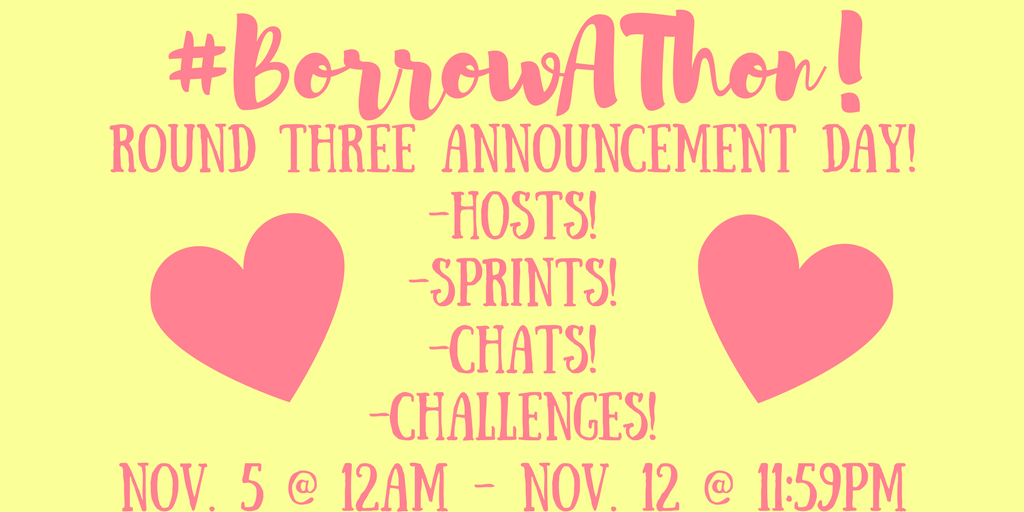 I meant to post this earlier, when the readathon actually started but I forgot all about scheduling it! Anyways, here goes: It's another readathon attempt for me! This time around, I will be participating in the Borrowathon TBR which was created by
Riley at rmfickfack.
There is a
YouTube announcement video
explaining all the details, but the readathon will be from November 5-12 and I am really excited to participate.
I am choosing books that were already on my November TBR so hopefully this will push me to finish them faster (although I usually fail with readathons.) There is a few challenges but I will be disregarding these for the most part, because I already have my books and I don't think they will fall under most of the challenges.
I will most likely be vlogging the readathon because I have realized that those are some of my favorite videos to make, so once I have a wrap up I will share that video with you guys too. On to my TBR! Here is my video sharing what I'll hopefully be reading for the Borrowathon.
The Green Mile by Stephen King (borrowed from boyfriend)
Saving June by Hannah Harrington (library)
Turtles All the Way Down by John Green (library)
Gwendy's Button Box by Stephen King & Richard T. Chizmar
I don't think this is a very long list of books, especially because one of these books is a novella and one is a John Green book (which I am assuming I will get through really fast) so I am hoping to make good progress. Are any of you participating in the readathon? If you are, how many books are you hoping to read?